Chimpanzee Tracking Safari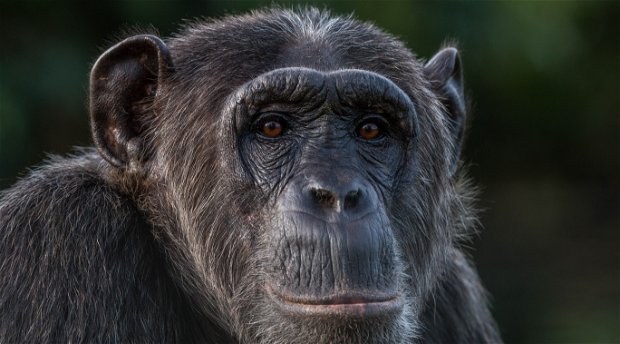 Track the chimpanzees of Kibale National Park, one of Africa's top chimp destinations! Immerse yourself in the sights and sounds of the rainforest, watch the chimps swing through the trees, forage for food and bond with their close knit family groups! Take a selfie with the stunning vista of the Ndali-Kasenda crater lakes behind you and explore winding trails through a stunning pool-dotted landscape.
Destination: Kibale National Park, Fort Portal
Gallery
Itinerary - Chimpanzee Tracking Safari [TACP6-018]

Drive from Kampala or Entebbe to Kibale NP.
Estimated journey time: 7 hrs. 
Explore the tranquility of Bigodi Wetland Sanctuary, in Magombe Swamp, situated on the edge of Kibale National Park. Here you'll meet a local guide who will take you on your walk around Magombe Swamp, a protected RAMSAR site. The path meanders along the edge of the swamp and along a raised boardwalk through dense clusters of papyrus, taking a couple of hours to complete. This community run project offers the chance to spot up to 138 bird species including the Great Blue Turaco, a variety of butterflies and perhaps what the swamp is best known for; its population of monkeys. As you ramble around the swamp your guide will be able to identify the local flora and fauna as well as the seven species of monkey found here including red colobus, grey-cheeked mangabey, L'Hoest, vervet, black and white colobus, blue monkeys and baboons.
Estimated excursion time: 2 hrs 30 mins
Meals included: Lunch, Dinner
Accommodation: Primate Lodge Kibale, standard cottage.
Day Two
Chimpanzee Tracking

Meet with your Uganda Wildlife Authority tracking team for a briefing on tracking the chimpanzees in the rainforest. Kibale National Park is one of East Africa's premier destinations to chimp track with a 95% successful tracking rate. This ancient rainforest is also home to one of the highest concentrations and diversities of primates found anywhere on the continent. The tracking team will be escorting you throughout your time in the rainforest and will be able to identify and give more information on the species found here including the 325 species of birdlife, 250 tree species and over 80 species of mammals as you trek. Groups of chimps live in communities containing between 10 and 100 members and once you've found your group, amongst the dense rainforest you will spend one hour with them. You will be able to observe their natural behaviour in the rainforest as they play, eat, socialise and display their prowess before making the return hike along the rainforest paths to meet your driver / guide.
Estimated excursion time: 3 hrs (including 1 hr viewing
Meals included: Breakfast, Lunch, Dinner
Accommodation: Primate Lodge Kibale, standard cottage.

Drive from Kibale NP to Fort Portal.
Estimated journey time: 45 mins
Take a stroll and breath in the fresh scent of tea as you walk through the rolling tea fields bordering the edge of the rainforest of Kibale National Park. This landscape is incredibly fertile and produces abundant quantities of high quality tea, which are handpicked and placed in large grass woven baskets by a team of farm workers. With your local guide you will tour around the fields and learn more about tea production from the source. From the planting of new bushes, to farming techniques, harvesting methods and of course you'll also have the chance to meet some of the tea workers in the fields. Your walking trail will also take you past two of the area's stunning crater lake pools; lake's Nyinabulitwa and Nyabikere, so you can enjoy the region's stunning landscape. On completing your walk you will visit a local family home on the edge of the tea fields, where you'll learn the traditional way of preparing tea of sun drying and pounding the leaves, before tasting a fresh cup of local tea with its intense aroma!
Estimated excursion time: 3 hrs
Drive from Fort Portal to Kampala or Entebbe.
Estimated journey time: 6 hrs.
Meals included: Breakfast, Lunch.
Accommodation: Not included.