Our Safari Collections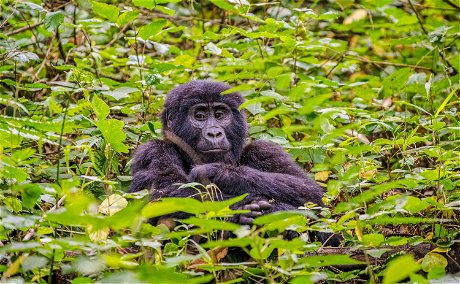 Primate Tracking Collection
A destination famed for its gorilla trekking and chimpanzee tracking, we have tailored a set of safari itineraries featuring the most memorable encounters with these old world primates. From meeting a wild rare mountain gorilla family in the UNESCO designated Bwindi Impenetrable forest to tracking chimpanzees in Kibale, Queen Elizabeth and Murchison Falls National Parks. Uganda is also one of three countries to protect the Virunga volcano massif, home to a second population of mountain gorillas and the endemic golden monkeys. For the ultimate primate experience full day habituation exercises are available, during which you'll spend an extended period of time with the gorillas, chimps or monkeys and the team that is living and working with them to protect and conserve their species.
Click for Itineraries & Prices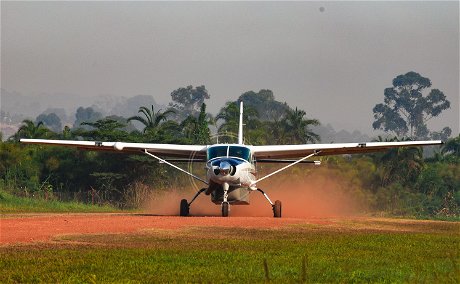 Flying Safaris Collection
We add wings to your travels with our flying safaris over Uganda! These packages include scheduled domestic flights, who's routes connect a network of airstrips allowing you to fly-in to Uganda's popular destinations; Bwindi Impenetrable National Parks for gorilla tracking, Kibale National Park for chimp tracking, and Queen Elizabeth & Murchison Falls National Park's for memorable savannah safaris. The collection below includes great value mid-range level services, including overland transfers in private 4x4 Land Cruisers & midrange level lodges offering attentive service. These fly-in safari packages are also available on a luxury service level including; private water safaris, bush breakfasts, savannah sundowners, post gorilla tracking massages & luxury lodge upgrades. You can view these luxury flying safari packages on our Savannah Wings website.
Click for Itineraries & Prices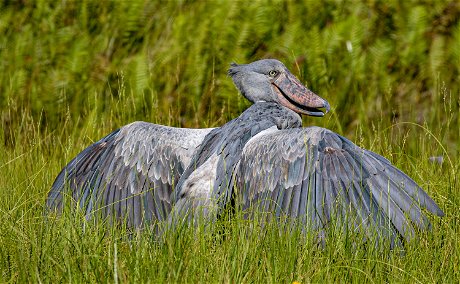 Birding Tours Collection
Uganda's a bird watching paradise, with world renowned birding safaris! A true birder utopia with 1075 recorded species, including twenty four Albertine Rift Endemics notably the Grauer's Broadbill and Shelley's Crimsonwing. Home to around half of the species on the African continent, the diversity of birdlife here is truly breathtaking thanks to our location straddling the more arid north, East African savannah and West African rainforests. Despite the prolific number of species recorded due to the shared geographical locations only one, the Fox's weaver is endemic to Uganda. But Uganda can't be beaten for its accessibility and consequent success rates! With excellent birding guides, highlights include spotting the Yellow-footed Flycatcher at the Royal Mile in Budongo Forest, the Puvel's Illadopsis at Kaniyo Pabidi Forest, Shoebills in Mabamba Wetlands and the Green-breasted Pitta in the rainforest of Kibale National Park. Not forgetting the Guinea-Congo biome bird species found in Semuliki National Park, such as the Congo Serpent Eagle, Long-tailed Hawk and Black-casqued Wattled Hornbill! Bursting with highlights and set to some stunningly diverse sceneries you're hard pushed to beat a bird watching tour in Uganda!
Click for Itineraries & Prices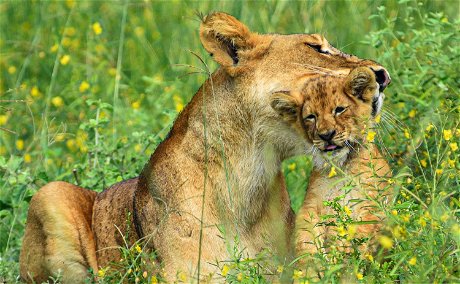 Classic Journeys Collection
Journey through savannah plains and ancient tropical rainforests using classic 4x4 Land Cruisers and small jet planes. Our savannah plains are home to the 'Big 5' game species that live alongside zebra, giraffe, crocodiles, antelopes and hippos pods. Uganda is home to infamous primate species including the rare mountain gorillas, found only in two other African countries and some of the best chimpanzee tracking in Africa. Home to around half of the species on the African continent, the diversity of birdlife here is truly breathtaking.
Click for Itineraries & Prices
Wild Weekends! Collection
Short on time? We have developed a set of short trips to give you a memorable weekend break. From tackling the white waters of the Nile with kayaks or rafts, tracking chimpanzees in an ancient rainforest, exploring rolling savannah plains on horseback or simply unwinding on a tropical island on Lake Victoria. Let us take you away from the hustle and bustle of city life.
Click for Itineraries & Prices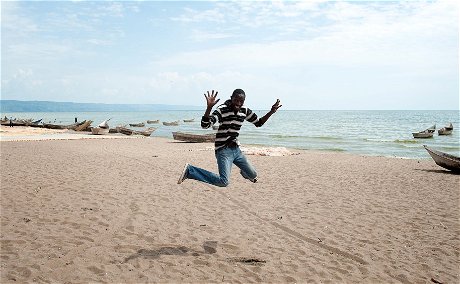 MyUganda Collection
Get out of the city hustle and explore our Uganda! Snap a selfie on the savannah (we'll watch out for the lions) or relax beside the swimming pool with some tasty bitings and a cold drink. This collection of safaris has been carefully crafted for East African citizens and residents so that those that can't travel overseas this year, can make the most of their incredible home. A staycation will include discounts on popular lodges, permits, and park entry for groups of friends and families. Browse our MyUganda collection below for info on our adventure and classic programs and their prices!
Click for Itineraries & Prices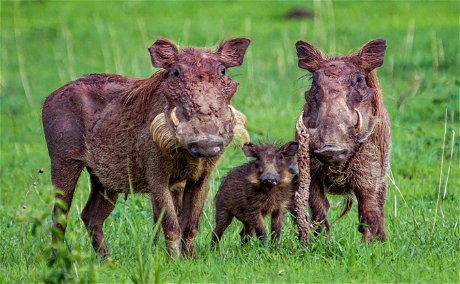 Family Friendly Collection
A diverse and carefully crafted collection of safaris for some family fun! With ages in mind, they are designed to accommodate a suitable pace for the little one's to spot their first pumba's or action packed trips for high energy teens exploring off the beaten track. Of course with some well deserved downtime for parents, guardians and grandparents too! Each of the accommodations are hand-picked for their comfort and family friendly atmospheres, including baby sitting facilities so the adults can track chimps and gorillas (which minors can't) or have a romantic meal. Offering you precious family memories experiencing the very best of Uganda.
Click for Itineraries & Prices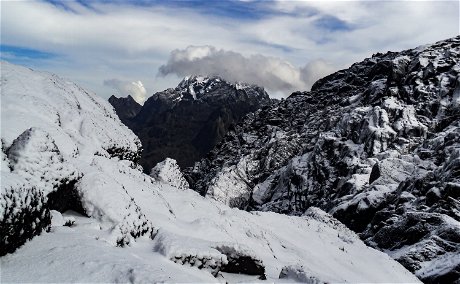 Adventure Travel Collection
Discover Uganda's trailblazing adventures! Hike to volcano peaks topped with crowns of clouds and on equatorial snow-capped mountains, buzz through the African bush on a boda boda motorbike adventure & gallop alongside herds of wild zebra in an acacia tree dotted landscape. Get wet & wild at East Africa's adventure capital on the source of the river Nile, home to extreme white water sports including rafting & kayaking, then venture downstream for Nile sports fishing in the heart of a savannah park. While not to be missed, is the experience of trekking in Uganda's mountain gorillas & chimpanzees in their ancient rainforest homes. Get active & get adventurous with our collection of off-the-beaten track safari itineraries!
Click for Itineraries & Prices
Behind The Scenes
Give back to nature and society with our collection of education conservation journeys. A rewarding experience whereby you offer your time, physical labour & expertise & in-turn gain insight, knowledge and practical experience. So conserving Uganda's gorillas, elephants or giraffes & the delicate ecosystems they call home. In the spirit of environmental awareness these trips pave the way for our very own fleet of purpose-built electric mission vehicles, true green eco safaris! We have teamed up with award-winning conservation media specialist Shaban Senyange, and Kiira Motors Corporation, championing the domestic automotive industry, to develop this collection of unique and responsible safari itineraries.